Good Morning, Class of '64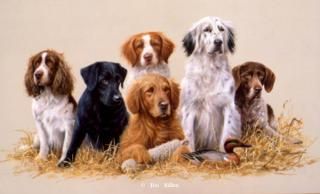 Class Reunion - James Killen
and all through the house,
I checked in each mirror and
begged my poor spouse
To say I looked great,
that my chin wasn't double,
And he lied through false teeth,
just to stay out of trouble.
Said that 'neath my thick glasses,
my eyes hadn't changed,
And I had the same figure,
it was just a mite rearranged.
He said my skin was still silky,
although looser in drape,
Not so much like smooth satin,
but more like silk crepe.
I swallowed his words
hook, sinker and line
And entered the banquet
feeling just fine.
Somehow I'd expected
my classmates to stay
As young as they were
on that long-ago day
We'd hugged farewell hugs.
But like me, through the years,
They'd added gray to their hair,
or pounds to their rears.
But as we shared a few memories
and retold some class jokes,
We were eighteen in spirit,
though we looked like our folks.
We turned up hearing aid volumes
and dimmed down the light,
Rolled back the years, and
were young for the night.
Yesterday
Written by Paul McCartney.
It remains popular today with more than
2,200 cover versions, and is one of the most
covered songs in the history of recorded music.
Voted the No. 1 Pop song of all time by MTV and
Rolling Stone magazine. In 1997, the song was
inducted into the Grammy Hall of Fame.
Broadcast Music Incorporated (BMI) asserts that
it was performed over seven million times in
the 20th century alone.
http://en.wikipedia.org/wiki/Yesterday_%28Beatles_song%29
The Beatles - 1965
Reunions were big. We always went to the Hamrick Reunion, a huge one with up to 2,000 people. We usually went to one or two others.

The food was great. Several families set their food out together on large picnic tables, and we ate together. There were lots of different kinds of food and foods prepared in ways that were new to us.

The adults saw lots of friends and distant relatives and met new people. We kids had a great day of play. The young people got to see new people their age, and quite a bit of courting went on. A few marriages started at reunions. The old hillbilly joke about going to family reunions to meet girls has some truth. Many reunions were big with very distant relatives from very distant places attending.

Reunions are still important to me. I go to three each year and look forward to them from one year to the next.

Reunions are always bittersweet. They are sweet because we see family and friends, people we love. We exchange reminisces and update each other on grand kids, aches and pains, etc. The bitter part is remembering those who have died. Another is looking around knowing that that exact group of people will never be together again and wondering who may not be able to come back next year.

One reason I love reunions so much is that they are preludes to the great reunion in Heaven. We have great food here; there we will sit down at the Marriage Supper of the Lamb. We go back to the place of our birth, our home place, for reunions; we will go to the place we came from and our eternal home then, Heaven. After the reunion, we have to leave to go back to our earthly homes; there, we will be home. There will be nothing bitter at that reunion - only joy! The joy we feel at our family reunions will be multiplied many times there. Of course there will be only one reunion there - no need for more. We will be home to stay.
Tygarts Valley High School
August 9 and 10 this year.
Be there or be square!
(How long since you heard that?
And, Yes, we do all remember it!)
Memories are Made of This
Reached No. 1 on the Billboard chart for
six weeks in 1956, and became
Dean Martin's biggest hit.
Dean Martin - 1956
My class reunion's coming,
and I don't know what to do.
My weight and chins have doubled
since the year of '62.
I look into the mirror and--
Good Grief! How can this be?
Gray hair, false teeth, thick glasses--
It's my mother's face I see!
But I head out to the party.
No sense moping, I decide.
I'll just have to grin and bear it.
(But I'm dying, deep inside.)
Then I walk into the banquet hall
And stop. There's some mistake.
Not a single classmate do I find.
Did I confuse the date?
Still the faces seem familiar,
As each one I keenly stare at . . .
Then I realize I'm looking at--Good Grief!
My classmates' parents!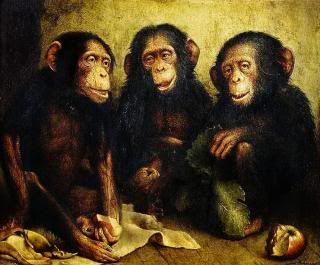 Class Reunion - Joseph Schippers