Good Morning, Class of '64
This morning text doesn't only mean a
good morning hello but also means I
remember you when I'll start my day.

Unknown


To get up each morning with the resolve to
be happy is to set our own conditions to the
events of each day.
To do this is to condition circumstances
instead of being conditioned by them.

Ralph Waldo Emerson


We are all blessed again today with the gift of life.
Thank God and let's make something good today.
Help others who need help.
Think of others who are less fortunate.

Unknown
On many long ago mountain mornings we heard the call from the bottom of the stairs or outside our doors, "Get up, it's time to get ready for school."

You might have been lying in bed waiting for the call and dreading its coming. Oh, no, it's that time again! Most of us were probably this way.

Or, you might have already been up and at'em, one step ahead of the summons, dressed and ready to go, reading that yummy book you just checked out of the library. Some of us would have been like this.

Maybe you were awake but still daydreaming all snug in the covers, and the call interrupted some dreamy thoughts. Some of us would have been this way, too.

But, up you got, early or late, because that was what you did on all the school days of your life. Dress, primp, eat and go.
Maybe you were so optimistic that
all your mornings were beautiful.
Oh, What a Beautiful Morning
The opening song for the musical, Oklahoma!, a 1943 Broadway play. It ran for 2,212 performances. Oklahoma! ran for over five years, a Broadway record at that time.
The 1955 film version starring Gordon MacRae and Shirley Jones (in her film debut) won several Academy Awards - Best Music, Scoring of a Musical Picture and Best Sound, Recording.
Rodgers and Hammerstein won a special Pulitzer Prize for Oklahoma! in 1944.
Gordon MacRae - 1953
http://en.wikipedia.org/wiki/Oh,_What_a_Beautiful_Mornin%27
http://en.wikipedia.org/wiki/Oklahoma!
Maybe once removed from your bed
off to the races,
ready to knock 'em dead.
Mule Skinner Blues
A classic country song written by
Jimmie Rodgers and George Vaughan.
The Fendermen reached #5 on the Billboard
charts with their version of Mule Skinner.
It featured abbreviated lyrics and Fender
electric guitar instrumentation.
They called
themselves "the Fendermen" because both
played Fender guitars, and they connected them
both to the same amplifier. These guitars were
the only two instruments used in the
Maybe you were so happy-go-lucky
that you skipped and danced
into each new morning.
best known performance was in the 1952 hit musical
film Singin' in the Rain, where it was sung by
Debbie Reynolds, Gene Kelly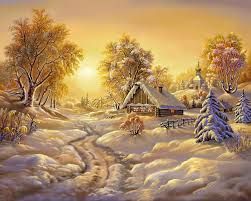 Winter Morning - Unknown
How glorious a greeting the
sun gives the mountains.
John Muir
Thank God every morning when you get up
that you have something to do that day,
which must be done,
whether you like it or not.
James Russell Lowell
When you arise in the morning,
think of what a precious privilege
to breathe, to think, to enjoy, to love.
Marcus Aurelius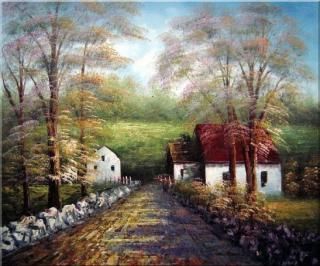 One Fine Beautiful Morning - Unknown