Good Morning, Class of '64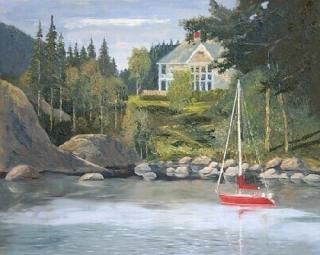 A Summer Place in Maine - Tommy Thompson
What good is the warmth of summer,
without the cold of winter to give it sweetness.

John Steinbeck

Travels with Charley: In Search of America

Rest is not idleness, and to lie sometimes on the
grass under the trees on a summer's day,
listening to the murmur of water, or
watching the clouds float across the blue sky,
is by no means waste of time.
John Lubbock
Recreation, The Use of Life, 1894
Summer afternoon—summer afternoon;
to me those have always been the two
most beautiful words in the English language.
Henry James
A Summer Place - Anne Packard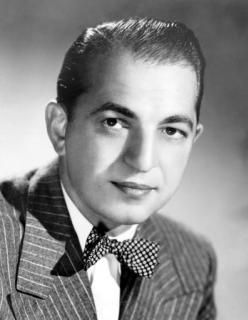 Theme From "A Summer Place"


Written for the 1959 film A Summer Place,
which starred Sandra Dee and Troy Donahue.
It is not the main title theme of the film, but
a love theme for the characters played by
Dee and Donahue.
It spent a record of nine consecutive weeks at #1
on the still-young Billboard Hot 100 singles chart.
It remains the longest-running #1 instrumental in
the history of the chart.
Faith won a Grammy Award
for Record of the Year in 1961 for his recording.
This was the first movie theme and the first
instrumental to win a Record of the Year Grammy.
http://en.wikipedia.org/wiki/Theme_from_A_Summer_Place
Percy Faith - 1960
The summer night is like a perfection of thought.
Wallace Stevens
In every girls life; there's a boy she'll never
forget and a summer where it all began.
Unknown
Summer:
Hair gets lighter.
Skin gets darker.
Water gets warmer.
Drinks get colder.
Music gets louder.
Nights get longer.
Life gets better.
Unknown
Then followed that beautiful season... Summer....
Filled was the air with a dreamy and magical light;
and the landscape
Lay as if new created in all the
freshness of childhood.


Henry Wadsworth Longfellow
There is something deep within us that sobs at endings.
Why, God, does everything have to end?
Why does all nature grow old?
Why do spring and summer have to go?
Joe Wheeler
Spring flew swiftly by, and summer came;
and if the village had been
beautiful at first,
it was now in the full glow and
luxuriance of its richness.
The great trees, which had looked
shrunken and bare in the earlier months,
had now burst into strong life and health;
and stretching forth their green
arms over the thirsty ground,
converted open and naked
spots into choice nooks,
where was a deep and pleasant
shade from which to look upon
the wide prospect, steeped in sunshine,
which lay stretched out beyond.
The earth had donned her
mantle of brightest green;
and shed her richest perfumes abroad.
It was the prime and vigour of the year;
all things were glad and flourishing.
Charles Dickens
Oliver Twist
White Silver Sands


Reached #7 in the Billboard Pop Chart
and #1 on the R&B chart.
http://en.wikipedia.org/wiki/White_Silver_Sands
http://en.wikipedia.org/wiki/Bill_Black


Bill Black's Combo - 1960
Every summer has a story.


Unknown
People don't notice whether it's
winter or summer when they're happy.


Anton Chekhov
I question not if thrushes sing,
If roses load the air;
Beyond my heart I need not reach
When all is summer there.


John Vance Cheney
Summer-induced stupidity.
I decided as I made my way up the
dirt path in the pouring rain.
Sea Change
Summer is the time when one sheds one's tensions
with one's clothes, and the right kind of day is
jeweled balm for the battered spirit. A few of
those days and you can become drunk with the
belief that all's right with the world.
Now the heart is so full that a drop overfills it,
We are happy now because God so wills it;
No matter how barren the past may have been,
'T is enough for us now that the leaves are green;
We sit in the warm shade and feel right well
How the sap creeps up and the blossoms swell...
The breeze comes whispering in our ear,
That dandelions are blossoming near...
Every thing is upward striving;
'T is as easy now for the heart to be true
As for grass to be green or skies to be blue, —
'T is the natural way of living...

James Russell Lowell
The Vision of Sir Launfal

Last Date


Written and performed by Floyd Cramer,
it peaked at number 11 on the country chart
and at number two on the Hot 100.
It sold over one million copies,
and was awarded a gold record.
Floyd Cramer is an American Hall of Fame
pianist who was one of the architects of the
He was known for his "slip note" piano style,
where anout-of-key note slides into the correct note.
Floyd Cramer was inducted into both the
CountryMusic Hall of Fame and the
Rock and Roll Hall of Fame.
In 2008 Cramer was inducted into
The Louisiana Music Hall of Fame.
I was thinking that we all learn by experience,
but some of us have to go to summer school.
Peter De Vries
Deep summer is when laziness finds respectability.
Sam Keen
Press close, bare-bosomed Night!
Press close, magnetic, nourishing Night!
Night of south winds!
Night of the large, few stars!
Still, nodding Night!
Mad, naked, Summer Night!


Walt Whitman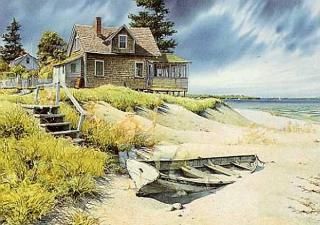 The Summer Place - Charles Peterson